About Us
Cafe
Enjoy our delicious range of healthy organic drinks and snacks.

We also have our collection of hand made ceramics on display available to buy and are on hand to offer helpful advice and suggestions on our fine selection of teas.

The cafe is also situated in front of our School of Korean Martial Arts and our Therapy room. Tui Na massage and acupuncture treatments are available, pre booking is necessary. Contact us to book a treatment.
What Makes us Special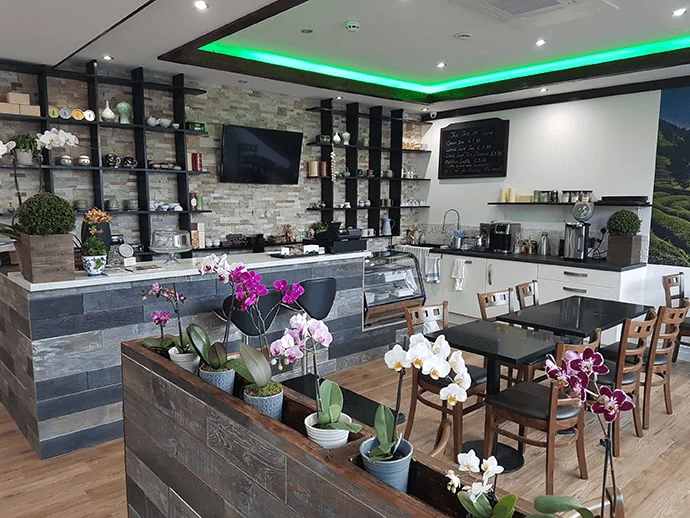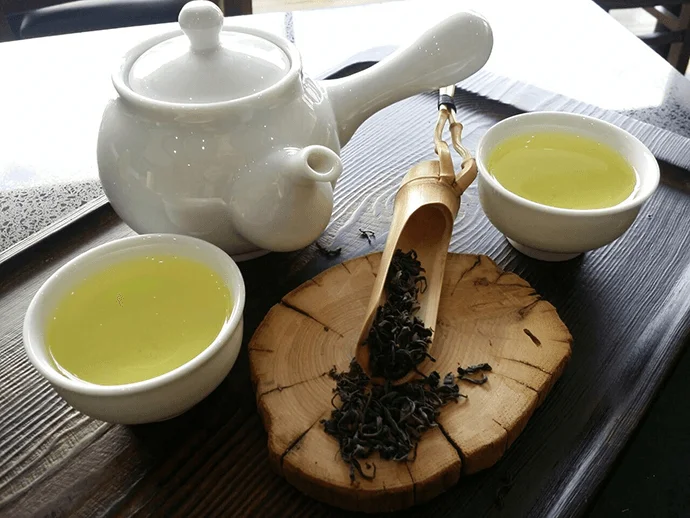 Visit our Tea Room
Escape the hustle and bustle of daily life and visit our lovely tea room. Designed to be an place of calm and relaxation, why not pop down enjoy our different green teas? We also sell a variety of healthy organic drinks and snacks.

Whilst here enjoy the opportunity to view our tea ceramics and accessories on display. The Tea of Teas will have the perfect gift you're looking for.
What we do
Pure Leaves is pleased to bring you organic green tea of the highest quality from Korea. We also sell a beautiful selection of Korean hand crafted tea ceramics and tea accessories to enhance your drinking experience.
What Makes us Special
Our green tea is nurtured on the organic lands of Bosung & Jeju Island, South Korea. Our farmers carefully select and hand-pick the leaves to ensure they maintain their freshness and flavour. Though untainted by any pesticides or chemicals the leaves are still washed four times to protect its pure taste.
Find more about our green tea
Our Tea Source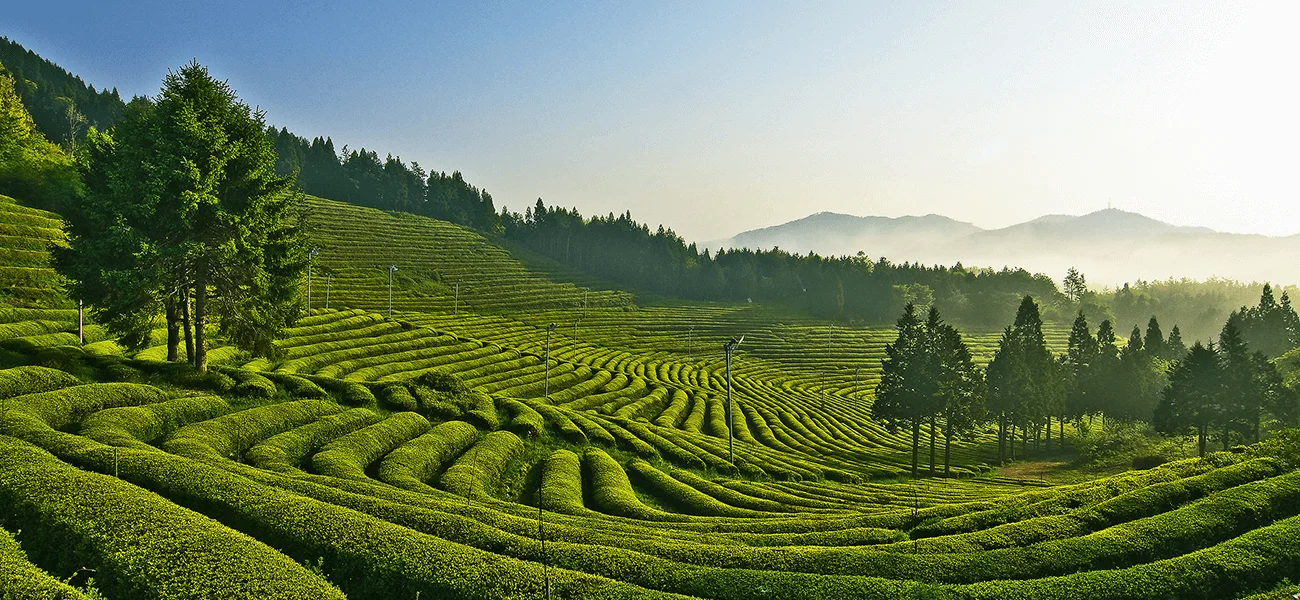 Mongjungsan Dawon Green tea plantation
Our green teas are loving grown, prepared, dried, bagged and powdered in Mongjungsan Dawon tea plantation, South Korea.

In 1861, a renowned cartographer, Jeongho Kim, detailed a map of Korea referred to as the Map of the Great Eastern State, on which he designated the hills at the southwest corner of the Korean Peninsula as Mount Mongjung.

Located on this mountain is the Mongjungsan Dawon tea plantation, where ocean winds from the crystalline waters of the south ascend the hills of Boseong's coastline, enveloping the field with its fine mist.

These coastal hills boast four district seasons, essential to the superior quality of Mongjungsan Dawon's green tea. The cold winter climate condenses the sap, and the first leaves of spring come into bud nourished by this enriched fluid. This unique process is what sets apart the matchless taste of Mongjungsan Dawon's green tea, and truly distinguishes it as the Tea of Teas.
Our Location
59 Central Road
Worcester Park
Surrey, KT4 8EB

Tea House Opening Hours
Monday-Friday: 1:00PM-6:00PM
Saturday: 9:30AM-4:00PM
Sunday: Closed
Contact us
Email: info@pureleaves.co.uk
Mobile: +44 7500057779
Our Media
© Copyright 2023 Pure Leaves - All Rights Reserved